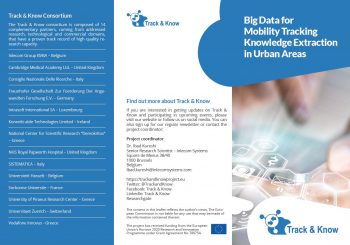 Track & Know project flyer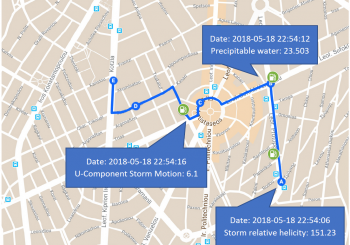 Track & Know partners develop online tool indicating road conditions and nearby fuel stations.
Track & Know partners at the University of Piraeus, Greece have built an online tool that takes as input streaming data and enriches them with selected weathers attributes indicating road conditions (e.g. wind, rain or ice) and nearby fuel stations.
This enrichment of positional data is useful to improve mobility data analysis tasks in several use case scenarios in pilots related to mobility and insurance within the project. It will help improve the accidents risks estimation, hot spot analysis and with certain other assumption also improve the electric mobility analysis.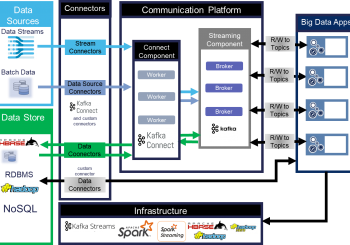 Big Mobility Data Integrator
One of the major objectives of the Track & Know project is to integrate online data streams, heterogeneous, contextual and archival data on one big data platform. This enables big data experts and stakeholders to advance their operational, processing and decision-making activities. To this end, the big mobility data integrator (BMDI) has been developed.
BMDI is a fully featured industrial grade solution: i) that is able to scale out and accommodate various big data from different domains, interoperating with all modern data storage technologies as well as other persistence approaches. ii) That can support all important big data languages including Python, Java, R and Scala as well as other traditional programming approaches.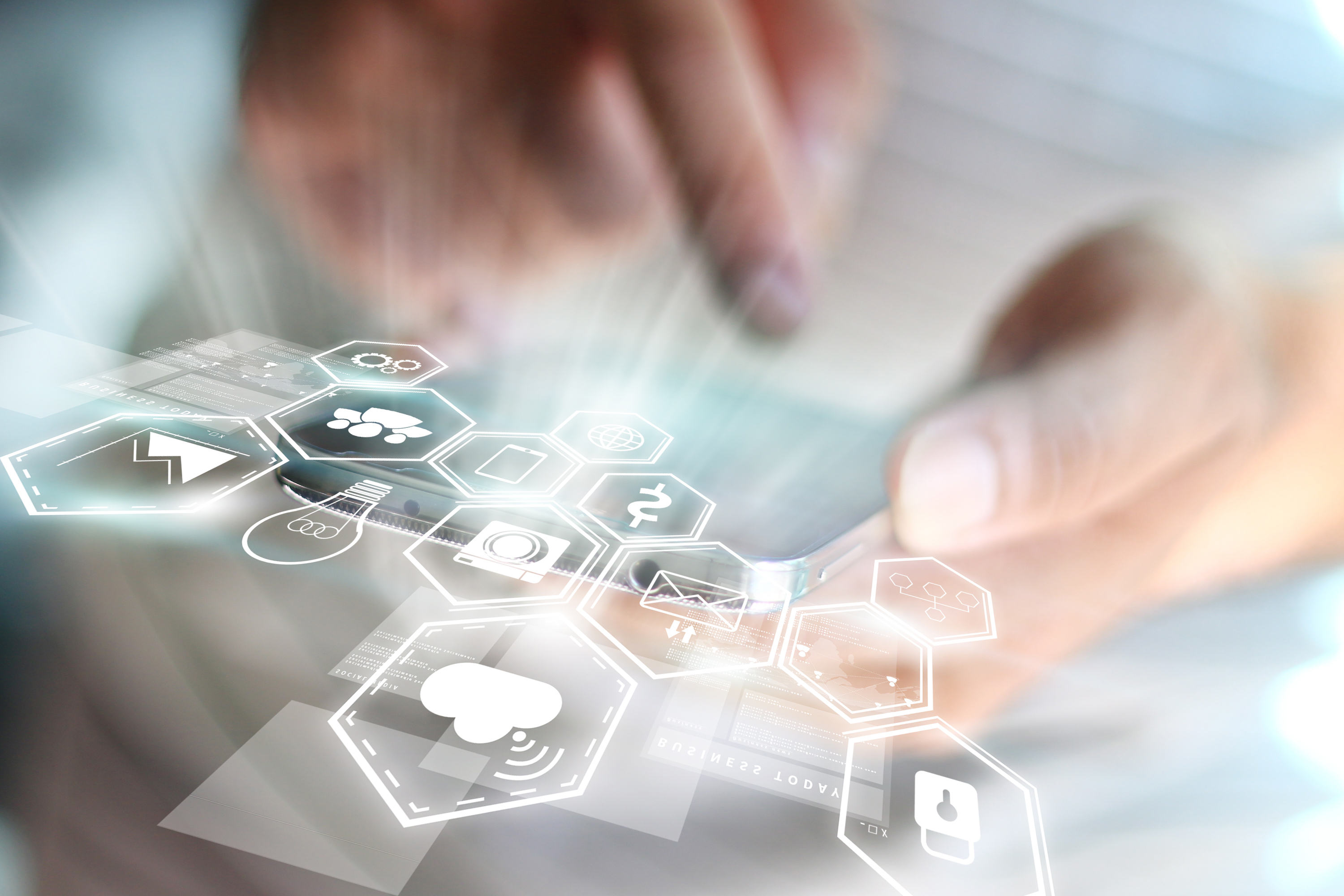 Track&Know increases the efficiency of Big Data applications
Track&Know is a project funded by the European Union's Horizon 2020 research and innovation programme. The consortium of 14 partners from 9 different countries kicked-off in January 2018. Since then a team of top researchers and industry representatives got off to a flying start. During this 3-year project, the goal is to research, develop and exploit a new software framework to increase efficiency of Big Data applications in transport, mobility, motor insurance and health sectors. Moreover, the project will develop user-friendly toolboxes that will be readily applicable in the addressed markets after efficiency validation in real-world pilots.
What are Big Data?
We talk about Big Data when processing and making decisions using large amounts of varied data that continues to grow. Known as the 3 V's of Big Data, these characteristics of Volume, Variety and Velocity make the storage and processing of this data unsuitable for traditional database and processing systems. Sectors such as healthcare and transport can benefit for Big Data processing by applying data driven approaches to identifying trends that can reduce costs, lower the carbon footprint of various services, and improve consumer satisfaction. Through location data collected by smart devices (e.g. cars, black-boxes, medical monitoring systems) coupled with other public and proprietary datasets (e.g. socio-demographic makeup, environmental sensors, weather information, and propensity maps) different systems and processes can be optimised.
How will Track&Know make a difference in society – The Consortium Perspective
Dr. Ibad Kureshi, Inlecom Systems (project coordinator): "Track&Know will develop new technologies and approaches in Big Data driven ecosystems. Think of applications in intelligent mobility services; autonomous, connected and shared vehicle technologies; healthcare; predictive maintenance, finance and insurance… We will develop user-friendly toolboxes for intelligent and integrated services with predictive safety capabilities, for example for collision avoidance, optimized emergency response and/or accident management, driving skills deterioration, adaptable insurance services…. Our goal is to reshape the way that visualization techniques make data accessible in ways humans understand."
Prof. dr. Ansar Yasar, IMOB-UHasselt (project partner): "Improving the efficiency and facilitating the use of Big Data is an absolute added value for society. We, as IMOB-UHasselt, are glad to take part in this. Our contribution mainly focusses on the development of a toolbox to visualize spatiotemporal data and on communicating about the projects' progress and realisations. "
Top researchers from different sectors apply their expertise on Big Data
Track&Know brings together interdisciplinary partners from the transport, insurance, healthcare industries, academia and research along with users and data-provision partners focusing on real-life and user-defined challenges. The complementary research team has a proven track record of high quality research capacity, all combining their expertise to deliver market-relevant outcomes of significant exploitation potential. Prof. dr. Yannis Theodoridis, UPRC (University of Piraeus Research Centre): "We address the open issues arising from the automotive transportation in modern metropolitan areas and increase the contextual awareness in urban mobility by delivering intelligent information and predictive analytics to user-interest groups, stakeholders and city managers."
Contact person for more information:
Project coördinator
Dr. Ibad Kureshi
Senior Research Scientist – Inlecom Systems
Square de Meeus 38/40,
Brussels, 1000, Belgium
ibad.kureshi@inlecomsystems.com